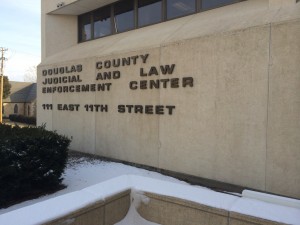 On February 27, 2015, Douglas County District Court Judge B. Kay Huff, the respondent in Supreme Court Case No. 14-113027-S, The Lawrence Journal-World v. B. Kay Huff, issued an order concerning the underlying criminal cases, which have since been expunged.  In the Order, the district court "agrees that Intervenor's interest is not moot and survives the dismissal of the criminal charges."
The Court further ordered that both defendants and the State have the opportunity to file motions to seal pursuant to K.S.A. 22-2302 within 21 days of the date of the order, and counsel for the LJW will have seven days from that date to respond.  Oral arguments will take place in the Division III courtroom in the Douglas County Judicial and Law Enforcement Center on Friday, April 10 at 10:00 a.m.
A copy of the order can be found here.