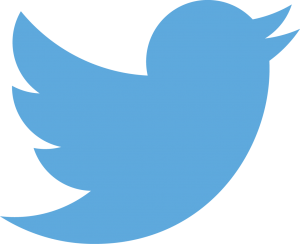 Journalists who report on court proceedings can update the public minute-by-minute by sending tweets live from courtrooms. However, not all judges allow tweeting. A Reporter's Committee for Freedom of the Press (RCFP) survey earlier this year found that an "ad hoc approach appears to be how the majority of courts across the country still treat courtroom reporting."
In Kansas, a reporter can tweet from a state courtroom with permission from the presiding judge. Permission to tweet must be sought and may be granted in accordance with Kansas Supreme Court Rule (SCR) 1001, Media Coverage of Judicial Proceedings.
Journalists can provide real-time coverage of court proceedings via television or other media. However, reporters now often want to provide such coverage in the form of posts to their Twitter accounts. Ideally, judges across Kansas would be uniformly in favor of tweeting. However, as there is no existing presumption that tweeting from a courtroom is allowable per se, the purpose of this post is to explain (1) how a Kansas reporter may permissibly tweet in court up to 140 characters per post and (2) considerations the state's judges should take into account when deciding whether to allow such real-time coverage.
This post does not address tweets that contain photos and the like. That subject is capably addressed in SCR 1001. The rule, most recently amended in 2012, makes clear whether and how a reporter may record and transmit audio, images or video it that he or she obtains during a proceeding.
Unfortunately, judges generally persist in giving non-uniform treatment to real-time coverage of proceedings, even though as the RCFP survey pointed out, it "may seem inevitable that real-time reporting will become more common as more courts permit such activity without incident, as judges more comfortable with mobile technology join the bench, and as the public increasingly consumes news on social and mobile platforms."
SCR 1001 does not expressly address tweeting in the same manner that it does audio and video coverage. However, the rule remains the touchstone for whether tweeting from courtrooms is permissible in Kansas.  According to the rule, use of technology to cover court proceedings is to be encouraged. As the rule says, "electronic devices have become a necessary tool for…journalists….The courts should champion the enhanced access and the transparency made possible by use of these devices while protecting the integrity of proceedings within the courtroom."  SCR 1001(a) (emphasis added).  Presumably, "electronic device" includes any hardware a reporter can use to post written updates to Twitter.  It should also be noted that the entirety of this rule is "subject in all cases to a judicial district or court issuing specific orders, local rules, or guidelines for the use of electronic devices in courtroom proceedings."  SCR 1001(b).
Generally speaking, the rule provides that electronic devices may not be used in court.  SCR 1001(c) and (d). However, the rule allows judges to make exceptions upon request. The rule says reporters "must request specific permission in advance to use an electronic device to…transmit public proceedings, including real-time coverage, in Kansas courts." SCR 1001(e).  Thus, reporters must approach a judge before they may even consider tweeting from a proceeding.  The judge "must be given at least one week's notice" of the request, although the judge may waive such request for "good cause."  SCR 1001(e)(2).  In other words, if the hearing has been on the docket longer than a week, the court is probably less likely to find good cause, so reporters should be sure to get those request to the court in a timely fashion.  Such requests must be directed to the media coordinator or other personnel the judge assigns to "work with…others making a request under this rule."  SCR 1001(e)(11) and (12).  It should also be noted that this rule "does not limit or restrict the judge's power…to control the proceedings" and that the judge "may ban…electronic communication devices from the entire floor on which a proceeding is conducted."  SCR 1001(e)(3) and (10).
In light of the foregoing, reporters might be able to tweet from Kansas courtrooms if they make a request for permission to do so to the appropriate court personnel (email is good) at least a week in advance of the proceeding they wish to cover.  Such a request might respectfully request permission under SCR 1001 to bring an electronic device such as a laptop into the courtroom in order to tweet updates whenever the reporter is presence at a proceeding. A request for permission to tweet ideally would be as simple as possible. For example, a reporter who has no intention of taking pictures or capturing video or audio, perhaps because pool reporters have been assigned to do so under SCR 1001(e)(12), could point that out in the email request.  A reporter might also suggest that the proposed plan to tweet does not include the use of any equipment that would "produce distracting light or sound" in violation of SCR 1001(e)(16).  Finally, if the court refuses to grant permission, and especially if the refusal is conveyed in an email without an explanation, it might be helpful to respectfully ask the media coordinator to provide the reasons why the request was denied.  Although taking legal action under such circumstances may not be viable, it is always advisable to create a record of the court contact.
When allowed, tweeting from courtrooms has had proven to be successful in Kansas. For example, a reporter who covered courts for The Wichita Eagle in 2011 was able to "send out a dozen tweets a day to his roughly 2,800 followers."
As we continue to live in the digital age, perhaps courts throughout the country will accept tweeting as a matter of course.  Until then, Kansas reporters need to be aware of the procedure in SCR 1001, and any other applicable local court rule, to give themselves as many tools as possible to cover newsworthy events. Meanwhile, judges who grant requests to tweet should be commended, because they are acting in accordance with the spirit of SCR 1001, which acknowledges the benefits of technology that can be used to cover court proceedings.