On February 9, 2016, the Committee on Judiciary recommended that the Kansas Legislature pass the bill now known as House Sub for Sub SB 18. The bill's key feature is that it would amend the Kansas Open Records Act (KORA) to expressly state that video recorded by law enforcement using body and dashboard cameras would be considered a "criminal investigation record" under KORA, and thus exempt from disclosure at the discretion of the law enforcement agency under K.S.A. 45-221(a)(10). Some have expressed concerns that designating the footage as a "criminal investigation record" is unnecessary and unreasonably limiting, as law enforcement has already historically invoked this exemption as the basis for denying requests for dash camera footage.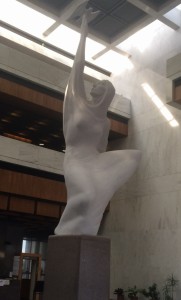 The concerns are well founded. Video footage should be accessible to the public as a means of verifying whether or how law enforcement officers perform their duties, especially when they use deadly force and someone consequently dies. However, Sub for Sub SB 18 still makes sense from an open government perspective because it is far more favorable than either the version of SB 18 that was originally introduced or SB 18's initial substitute. Had the House Judiciary Committee recommended passage of either of those, and if either version were to subsequently have become law, government transparency would have been dealt a significant blow. Under SB 18 and the initial substitute for the bill, the footage would simply no longer be accessible through KORA. Indeed, both the original bill and the initial substitute sought to keep such footage "confidential and exempt from the Kansas  open records act in accordance with K.S.A. 45-221, and amendments thereto," absent a few, narrow of exceptions, none of which would allow the public access.
Further, in addition to the practical effect of unreasonably precluding requesters in the public interest access to the footage, the SB 18 and the initial substitute made flawed references to K.S.A. 45-221. The bills proposed that: "Every recording made by a body camera as required by the police and citizen protection act shall be confidential and exempt from the Kansas open records act in accordance with K.S.A. 45-221, and amendments thereto."   One problem is that video footage cannot be "exempt from" KORA "in accordance with K.S.A. 45-221."  The reason is that K.S.A. 45-221 exempts certain records from disclosure under KORA, not from KORA itself.   Moreover, video footage cannot be "confidential…in accordance with K.S.A. 45-221," because that part of the KORA does not generally classify exempt records as "confidential."
Had the Committee recommended such language, body cam and dash cam footage would have been generally inaccessible, resulting in government secrecy rather than transparency. Such a bill would have also unnecessarily conflicted with KORA. Such an outcome would have represented something of a worst-case-scenario for open-government advocates.
Fortunately, in recommending the the language the Committee unanimously approved at its meeting on July 31, 2015, House Sub for Sub SB 18 incorporates body cam footage into KORA. Thus, if the recommended bill becomes law, even though a law enforcement agency may invoke the criminal investigation records exemption to deny a request for disclosure of body cam footage to a KORA requester, that requester would retain the option to invoke the procedure set forth in K.S.A. 45-221(a)(10)(A)-(F) and ask a court to order disclosure of the footage. While it is certainly true that going to court is less than ideal, no such option would have been available under the original bill or the initial substitute. Therefore, the existing bill is leaps and bounds better than either of its predecessors.
Finally, it is also relevant to consider that in light of the relatively recent events in Ferguson, MO and elsewhere, the Committee was extremely committed to its directive that the Legislature address the availability of body camera footage this session. The proposed House Sub for Sub SB 18 simply represents the codification of the status quo. It could have been much worse.  Now, if Sub for Sub SB 18 becomes law, open-government advocates will need to revisit the issue and call for legislative initiatives to make law enforcement video footage more accessible in the public interest.
Max Kautsch is the Kansas legal hotline attorney for the Kansas Press Association and the Kansas Association of Broadcasters.  Send him an email here.