News organizations' fears about the Department of Labor's new Fair Labor Standards Act (FLSA) regulations, which were proposed last year, will apparently be realized. In February of this year, the Department of Labor (DoL) announced that the new rule will be published in July, perhaps even earlier, and be effective 60 days after publication.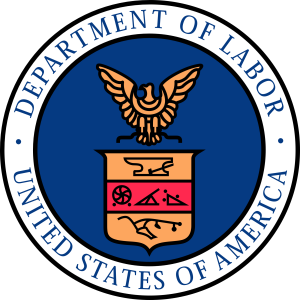 The primary detrimental effect of the rule is that it "more than doubles the annual salary required for an employee to be considered exempt from overtime or minimum wage under the FLSA's white collar exemptions."  Since 2004, employers have had to pay at least $23,660 to its exempt, salaried employees with administrative duties, "such as city editors, sports editors, even managing editors and editors in small newsrooms across the country who average far more than 40 hours a week and work lots of holidays without getting time and a half." Now, under this new rule, those same employees would be required to be paid $50,400 per year, or their employers could face prosecution by the federal government.
The decision to press forward with the rule was made in spite of nearly 300,000 comments on it, many of which were made by small business owners and others opposing the rule. While the rule may benefit employees at box stores and big chains whose employers may actually be paying lower wages than they should, the negative impact on small businesses such as community newspapers is unmistakable.
Preparing for the change is a must. Employees who have previously been salaried may now need to become non-exempt, keep track of their time, and turn in time sheets. Possible employer responses include, but are not necessarily limited to:
Significant increases in salaries to maintain exempt status;
Reclassifying employees to nonexempt status;
Modifying job duties and position descriptions to comply with any changes to the "duties" tests;
Changing work-hour and scheduling requirements to eliminate overtime;
Adjusting to timekeeping requirements for historically exempt employees;
Restructuring bonus and incentive pay; and
Managing employee responses concerning such changes.
Further, although this article was written with the restaurant and hospitality industries in mind, it also contains detailed suggestions as to how any small business might cope with the changes.
As a practical matter, many news organizations may be forced to reclassify employees who have long considered themselves professional, salaried workers. Morale may well suffer. It is unfortunate the news organizations and community newspapers are likely to join the ranks of small businesses negatively effected by this rule.
Max Kautsch is the Kansas legal hotline attorney for the Kansas Press Association and the Kansas Association of Broadcasters.  Send him an email here.