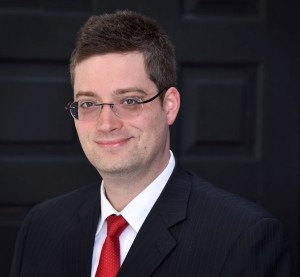 Max Kautsch, an attorney based in Lawrence, Kansas, focuses his practice on First Amendment rights and open government law.  He helps news media and members of the public assert rights of access to court proceedings, court records, and government agency documents. He serves as the Kansas legal hotline attorney for the Kansas Press Association (KPA) and the Kansas Association of Broadcasters (KAB), sits on the board of directors of the Kansas Sunshine Coalition for Open Government, and teaches mass media law to undergraduates as an adjunct professor at Washburn University.
Kautsch also owns Dark State Media, LLC, which contracts with freelance journalists and independent filmmakers to create multimedia content educating the public about open government issues in Kansas at darkstatemedia.com.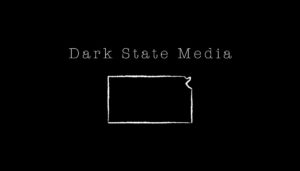 Kautsch, a Lawrence native, received his law degree from the Washburn School of Law in 2003, after earning an undergraduate degree in 2000 from the University of Kansas.  He owns and operates Kautsch Law LLC, has been a licensed member of the Kansas bar since 2003, and has been admitted to practice in the state and federal courts of Kansas.  His areas of practice have included criminal defense and landlord/tenant law.
Kautsch blogs regularly about First Amendment and open-government issues.  His blog includes a suggested legislative agenda on such issues for the 2016 session and beyond.  He has testified and otherwise served as an advocate for proposed legislation studied by the Kansas Judicial Council and supported by the KPA and the KAB.  The Kansas Bar Journal has published an article that Kautsch co-wrote on 2014 statutory amendments that established a presumption of openness for probable cause affidavits in Kansas. He is an adjunct professor in the Mass Media department at Washburn University, where he teaches Mass Media Law. He is a member of the board of directors for the Kansas Sunshine Coalition, and is the Kansas liaison for the Records Preservation and Access Committee (RPAC).
In addition to assisting members of the public and the news media who believe they have been wrongly denied access to records, proceedings or meetings that should be public, Kautsch Law, LLC also helps musicians, artists, and producers control the rights to their intellectual property.
Kautsch Law, LLC services include:
litigating on behalf of the news media to access to public documents wrongly sealed in court proceedings
assisting members of the public and the press obtain documents wrongly sealed from view by government agencies
advising news media outlets regarding current or potential defamation claims
making and litigating requests under the Kansas Open Records Act and Kansas Open Meetings Act
providing Continuing Legal Education programs regarding the state of First Amendment law
arguing and briefing appellate matters as amicus curiae
incorporating business entities
copyrighting creative works
drafting producer license agreements